Safe, Accurate, & Lightning-Fast Electrical & Lighting Repair Services in the Dallas Metroplex
---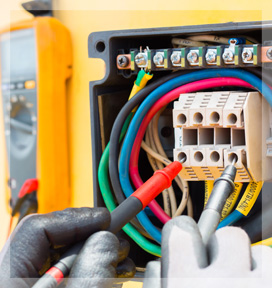 Hawes Electric Service has extensive experience in executing a wide variety of electrical and lighting repairs with a focus on safety and accuracy.
When it comes to lighting and electrical upgrades, repairs, and replacements, we understand that every property requires a customized approach. Whether you're looking for electrical service for a home, multi-family dwelling, business, office, warehouse, or anything in between, we can provide complete electrical and lighting solutions. At Hawes Electric Service, we never utilize a one-size-fits-all approach to fixing your electrical problems. We are dedicated to working closely with every client to understand their needs and develop the safest, most efficient, and cost-effective solution that's unique to their property.
---
Electrical Service Upgrades
Are you dealing with flickering lights, blown fuses, overloaded electronics, or intermittent power outages? Often, these types of electrical problems are caused by outdated wiring and electrical panels. With technology becoming more affordable and accessible than ever, modern homes and businesses require far more electricity to power the ever-growing number of gadgets and machines.
While the last generation of electrical boxes and wiring may have been sufficient for many years, they are now being used to power high-definition televisions, computers, smart home devices, and more. Hawes Electric Service can provide the electrical service upgrade you need to keep your property's power running safely and smoothly, minimizing the risk of overloading your circuit breaker when you turn on one too many gadgets!
---
Customized Lighting Solutions for Your Home or Business
Over the years, we have learned how to maximize the lighting potential for a wide variety of lighting modalities and buildings. By taking a detailed inventory of the existing lighting structures, the services that are performed in the building, and the history of lighting within the structure, our residential and commercial electricians will perform an equipment hook up and repair for any building while remaining on-budget and on-schedule.
---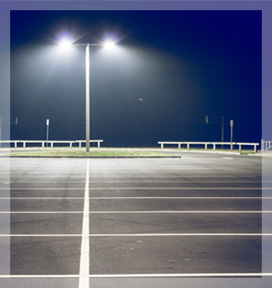 Parking Lot Lighting
At Hawes Electric Service, we can provide energy-efficient lighting installations and repairs for even the largest outdoor and indoor parking lots and structures. Our team has experience successfully executing complex jobs that require different amounts of lighting at different times of the day, ensuring that our customers are never forced to pay an overpriced energy bill for unnecessary lighting. Let us develop a cost-effective solution for your business that provides sufficient lighting. This in turn keeps drivers safe and adapts to changes in sunlight throughout the day to avoid overuse. Choose Dallas' experienced lighting professionals to keep your parking lot safe and efficient; call Hawes Electric Service at (214) 638-4541 today!
---
For safe and reliable electrical solutions from a licensed and insured electrical contractor in the Dallas – Fort Worth, Texas area, contact Hawes Electric. We offer a complete range of electrical repairs, upgrades, installations, and more for homes and businesses of any size!